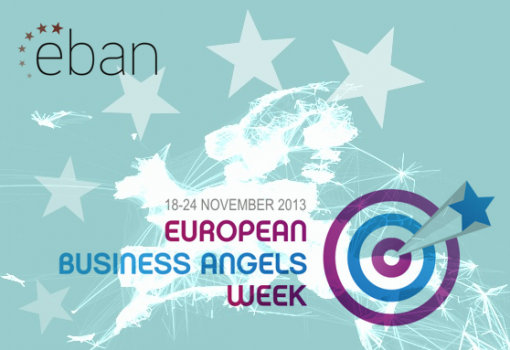 On the 20th of November 2013, Louis Solomou, EU Policy Consultant at Media Deals, presented CINet during the European Business Angels Week events in Brussels.
In front of numerous EU policy makers, stakeholders and investors with involvement extending beyond Cultural and Creative Industries, Louis Solomou highlighted the growth-enhancing, border -breaking and cross-industries-bridging potentials of the CINet for Cultural and Creative Industries. In fact, through this initiative, the entrepreneurs of the Cultural and Creative Industries can become more competitive and adapting to the digital, Internet and globalized environment, as well as, boost their communication capacity with professionals from other regions and countries, and even other industries, like private investors. Several private investors positively responded to the last remark in anticipation of the CINet first graduate. They believe that such initiatives reduce the perceived riskiness of the Cultural and Creative Industries, as well as, facilitate the flow of private funds into an industry that was heavily depended on public money. It is because of this dependence to public money that the Cultural and Creative Industries endured a disproportionately greater impact from the crisis in the Eurozone countries that are up against a fiscal credit crunch. The CINet hopes to achieve the necessary bottom-up systemic changes in these countries and regions to ameliorate this impact and to a certain degree facilitate their exit from this unfortunate situation.
Through the discussion a number of recommendations come from the audience. The CINet should aim at equipping the entrepreneurs in these industries with entrepreneurial and investment readiness skills, adapted to the specificities of the Cultural and Creative Industries. These specificities include things like, the need to adapt their business models to the digital and Internet environment, to the pro-type nature of their products and services, and to the intangible nature of their assets. The training should try to adapt to the education and work background of these entrepreneurs as well. This will help the entrepreneur incorporate their newly acquired skills to the existing ones.
In the future, as the CINet work progresses, Media Deals intents to further utilize its extensive network of investors and Cultural and Creative Industry professionals to further raise awareness of the initiative. In these awareness events, Media Deals also gathers the comments, or, questions associated with specific aspects of the initiative. This information acts as early feedback to the outcome of the initiative that will help CINet become a true answer to the demands of the markets.