Association for Education and Sustainable Development (Romania) is an organisation that promotes lifelong learning in order to enhance active citizenship, social cohesion and employment at the district of Calarasi.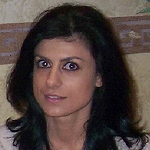 Andreea Emina Panaitescu
is Head of the Career Guidance, Professional Development and Training Department at the Association for Education and Sustainable Development (AESD), where she has served as project manager in many of the Grundtvig projects. She holds a Bachelor's degree in Economics with specialisation in International Transactions awarded by the Faculty of Economic Sciences of "Ovidius" University of Constanta. Certified on marketing techniques in the labour market and professional training field, she is working for the Regional Professional Training Center for Adults Calarasi, in the Training department, being directly involved in organising and monitoring, in planning the resources used in the development of the training programs, in preparing authorization files and in developing and reviewing training programs. She is in charge of the coordination, organisation and monitoring of training programs in Human Resources Development projects.
She is an expert of the Technical Secretariat of the County Commission for Authorisation, designated in committees for evaluating and monitoring of the training providers.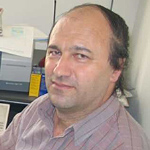 Gabriel Dobrescu is the President of the Association for Education and Sustainable Development (AESD) founded in 2007 in Calarasi. He is an engineer in automatics and computers and holds a Master of Science in Project Management by the National School of Administrative and Political Studies of Bucharest. He has been the project manager in many Leonardo and Grundtvig projects and he has extensive experience as ICT trainer in adult education, as auditor in quality management and as auditor in environmental management. He attended the "Sustainable Regional Development and Modern Information Technology in Adult Education" Socrates course, held in Belgium in 2004.