CINet project aims at improving business skills for creative entrepreneurs, and enhancing the potential for business creation in the creative industries of three Southern European countries (Greece, Portugal, and Spain).
Over its two-year duration, CINet project will:
Define the 'Lace Market' model's scope, and its adaptability to the three beneficiary countries (Greece, Portugal, and Spain).
Study the creative industries, and entrepreneurial capabilities in each destination country.
Design training materials, and programmes that, starting from lessons learned from the Lace Market community, will be adapt to the entrepreneurial capabilities and culture in the beneficiary countries.
Run an online pilot course for 90 would-be young entrepreneurs in the creative industries; support the development of trainees' business projects; and bring opportunities to present the best business ideas to key market players (e.g. crowd funding institutions, business angels, government institutions).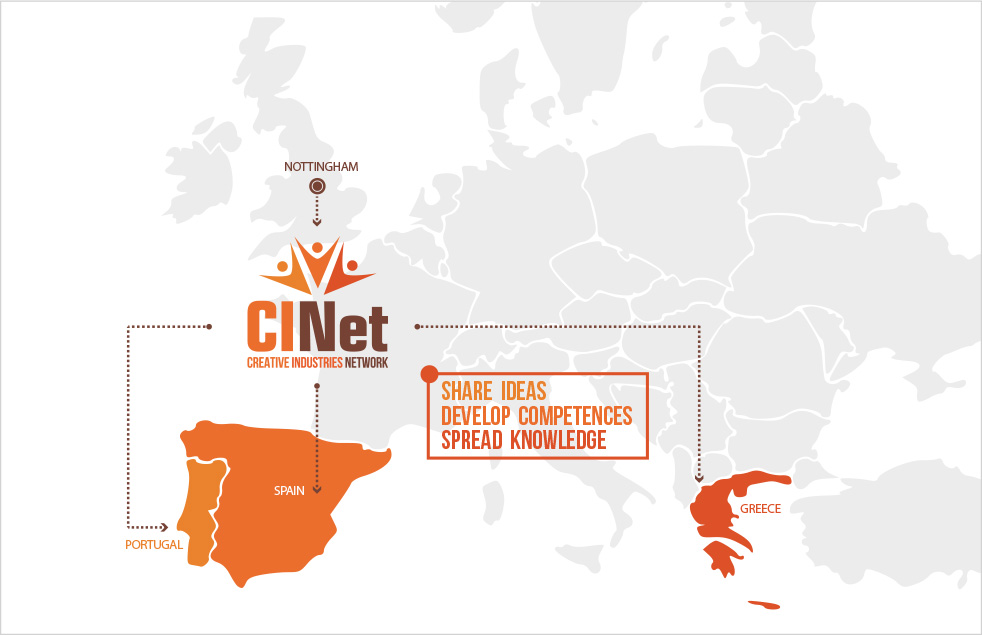 To achieve its objectives, CINet brings together six partners with expertise in entrepreneurship research, and education provision for potential entrepreneurs. And it promotes dialogue and cooperation among diverse market players, including firms in the creative cluster, universities, training providers, innovation parks, research centres, and public agencies. Read more about our partners here.